THE TREASURE CHAMBERS OF UZBEKISTAN BY SEBASTIAAN BEDAUX
August 1, 2022
497
The WideOyster Magazine published an article about Uzbekistan.
The treasure chambers of Uzbekistan by Sebastiaan Bedaux | Central Asia Special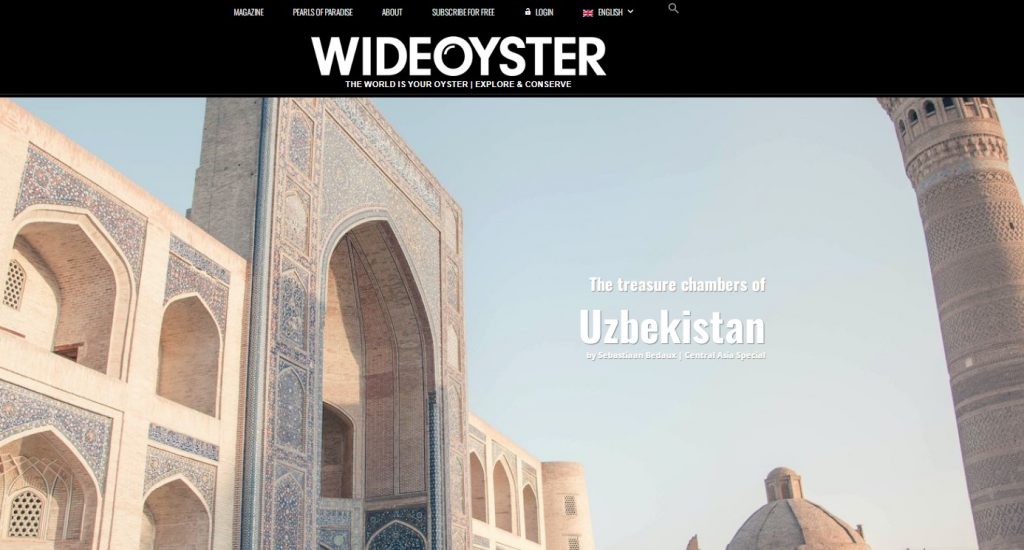 "Travel is fatal to prejudice, bigotry, and narrow-mindedness, and many of our people need it sorely on these accounts. Broad, wholesome, charitable views of men and things cannot be acquired by vegetating in one little corner of the earth all one's lifetime" – Mark Twain
WideOyster is a collective of the best travel storytellers. Our aim is to discover this planet in all its diversity. We believe in authenticity, the small things, people, cultures. We love everything that makes us different from each other and at the same time equal. The tales of our adventures we share with you here, in WideOyster Magazine.