COOPERATION WITH HIGHER EDUCATIONAL INSTITUTIONS OF TAJIKISTAN WILL BE EXPANDED
March 14, 2023
The delegation headed by the Minister of Higher Education, Science and Innovation of the Republic of Uzbekistan I. Abdurakhmonov is currently in the city of Dushanbe.
Today, Minister Ibrokhim Abdurakhmonov held an official meeting with the Minister of Education and Science of the Republic of Tajikistan Rakhim Saidzoda.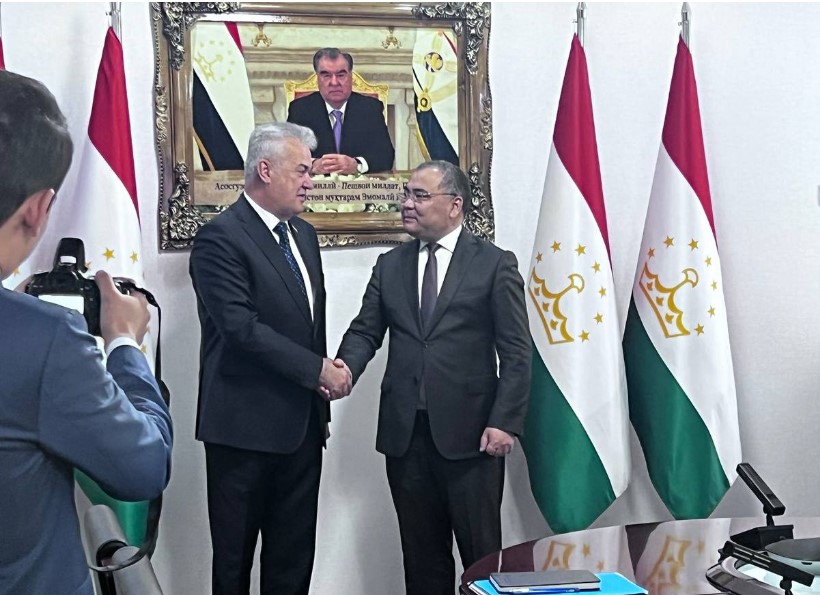 The parties discussed issues of holding joint contests for scientific projects, establishing academic exchanges of students and young scientists, implementing startup projects among young people, establishing cooperation in the field of digitalization, conducting in-depth research in the field of nanotechnology, geology, biotechnology, artificial intelligence, etc.
In addition, proposals were made to demonstrate scientific developments, innovative technologies of Tajikistan, as well as to hold TechnoWays competitions among students as part of the INNOWEEK week traditionally held in Tashkent.
Rahim Saidzoda noted that this visit is symbolic on the eve of the holiday of the awakening of nature – Navruz and expressed confidence in the further development of relations.
It is worth recalling that very soon the first forum of rectors of Uzbekistan and Tajikistan will begin at the National University of Tajikistan.