COURSEBOOK "O'ZBEK TILI" (UZBEK LANGUAGE) PUBLISHED IN KOREA
July 26, 2022
583
The coursebook "O'zbek tili" (Uzbek language) was prepared in cooperation with Hankuk University of Foreign Languages (Korea) with the rector of TSUOS Gulchekhra Rikhsiyeva, professors of the Hankuk University Aziza Mashrabbekova and Lee Jieon.
This coursebook is prepared for Korean students and is intended for foreign students studying Uzbek at the international B1 level.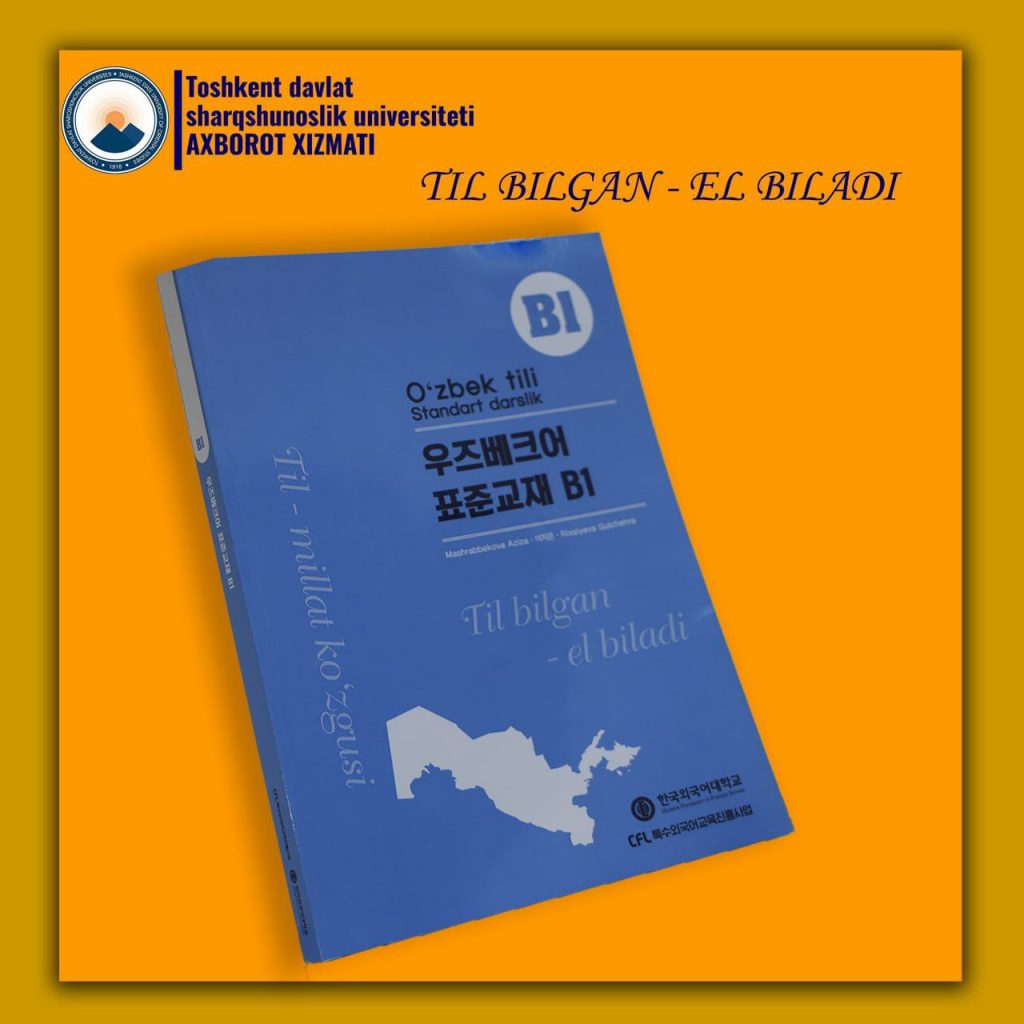 The methodological model of the course is developed on the basis of a conscious practical method, well known to teachers of foreign languages. Also, in order for the textbook to be effective in all aspects, the relativity of Korean and Uzbek culture, mentality, grammar, literary vocabulary and forms of oral speech is preserved.