"FLEDU.UZ" ACTIVELY COOPERATES WITH HEIs OF GERMANY
May 27, 2019
875
Internet portal and electronic journal Foreign languages in Uzbekistan "FLEDU.UZ" is actively working on cooperation with leading international organizations, embassies and universities of foreign countries.
The priority areas of cooperation are the development of online courses, organization of webinars, joint publication of scientific articles, etc.
Thus, on April 22 of this year the team of FLEDU.UZ held a meeting with guests from Germany. Professors of Ruhr University in Bochum Dr. Daniel Handle and Dr. Carmen Dreyer noted that they are ready for close cooperation in the development of online lessons and courses, as well as joint work within the electronic scientific and methodological journal.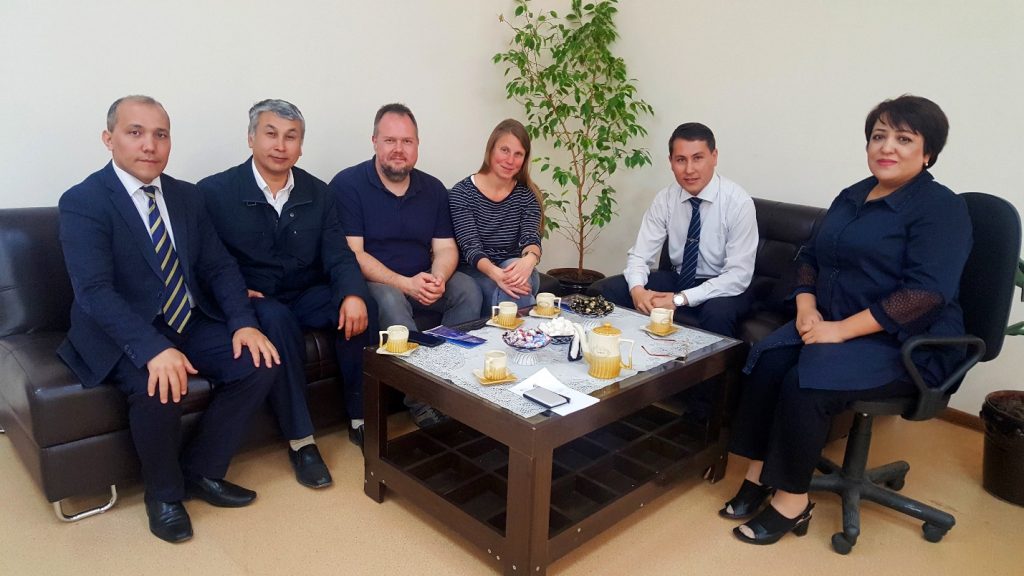 On May 10, Mr. Peter Joseph Schtruben, a specialist in German language teaching methodology of the Senior Experts Service of Germany, became a guest of the Internet portal and the electronic journal Foreign Languages in Uzbekistan. At the meeting, the parties shared their views on the Internet portals and electronic journals of the two countries, the guest noted that the printed edition was rapidly giving way to online platforms. In addition, Mr. Schteben shared some works in linguistic science and language skills (reading, writing, speaking and listening). While the meeting, the parties agreed to develop online German courses on the FLEDU.UZ platform, as well as to conduct webinars.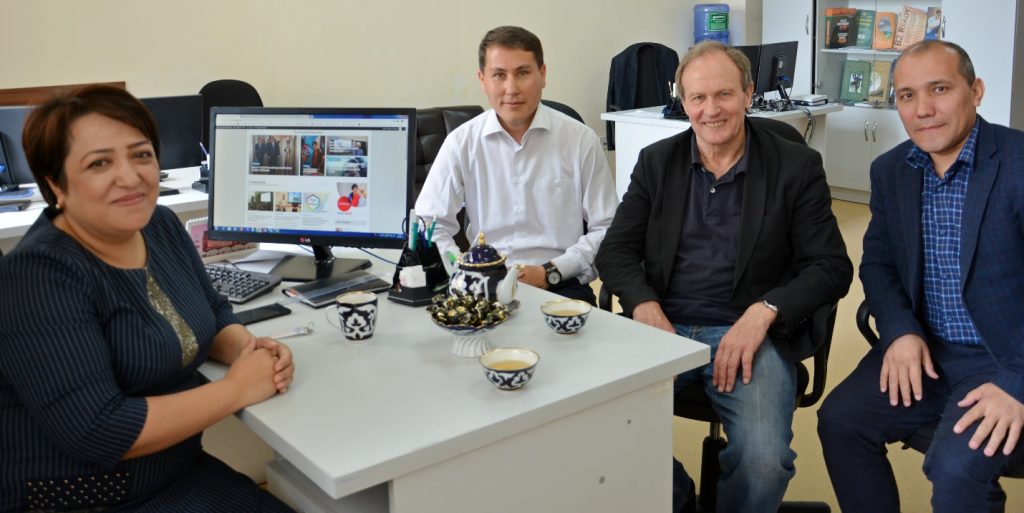 Also, on May 4, 2019, specialist of the University of Leipzig in Germany Natalia Balyuk presented the DAAD "Dhoch3″program. The project aims to further improve the academic training of German language teachers working in schools and universities around the world. Some individual modules of this project are on the online platform. These modules are highly adaptable and flexible. Each teacher will be able to read, to review and evaluate tasks online at any time and any place. FLEDU.UZ negotiating with Natalia Balyuk, agreed to hold webinars and video conferences on FLEDU platform of the Internet portal.