GETVICO24+ is a virtual German teacher conference that travels around the world in over 24+ hours.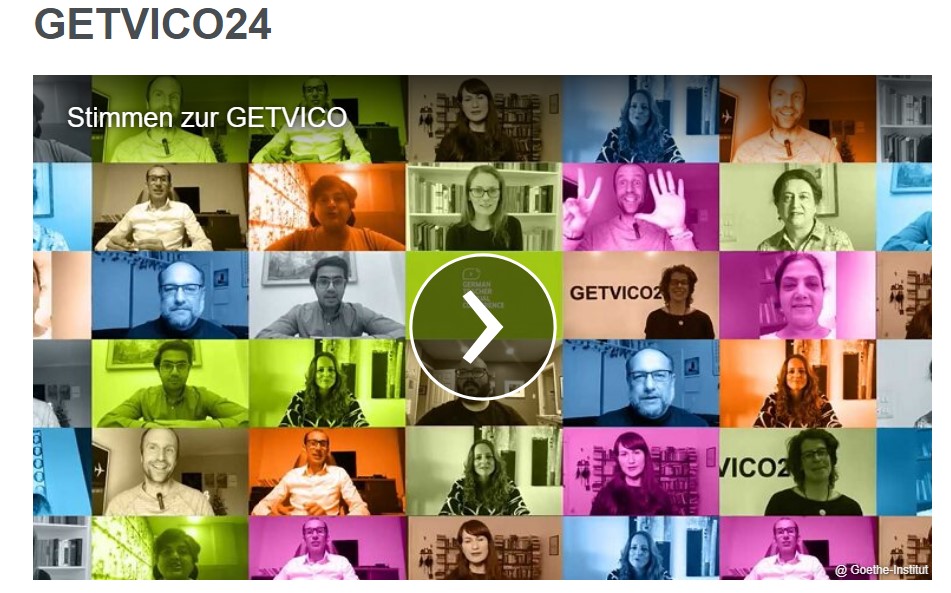 This year's GETVICO24+ conference will be held from October 19 to October 20 CET.
Already now you can register for free to participate in the conference. More information about registration can be found below.
This year, in addition to the podiums and other program items, we are offering two different formats for the lectures:
30-minute lectures including questions and answers, the format you are already familiar with from previous years.
Lectures followed by a discussion on the topic in breakout rooms totalling 45 minutes.