GRANT LEACH MADE A PRESENTATION ON MASTER'S AND DOCTORAL PROGRAMS OF THE UNIVERSITY OF WATERLOO, CANADA
October 9, 2019
2479
Grant LEACH, Manager of Marketing and Recruitment of the Renison University College, University of Waterloo made a presentation about Master's and Doctoral (PhD) Programs for the students and teaching staff of the Uzbekistan State World Languages University.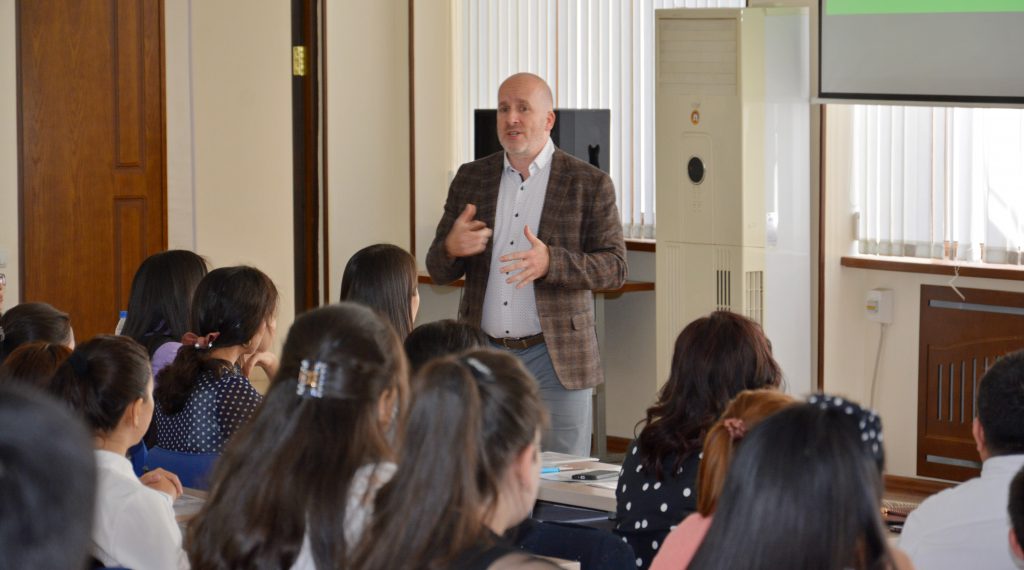 He gave brief information about the University of Waterloo first and than Mr. Leach focused on the Master's Program and Doctoral offered, as well as the Summer Programs and Teacher Training Program at the University of Waterloo.
Also, teachers of Uzbekistan State World Languages University Raykhona Gulomova and Bekhruza Tasheva shared their experience and impressions on the Teacher Training Program at Waterloo University where they participated recently.