KOREAN NATIVE SPEAKER STARTS HIS ACTIVITY AT UZSWLU
May 1, 2019
302
Today, on May 1, 2019, the Administration of Uzbekistan State World Languages University, headed by the rector G. Rakhimov met Mr. Yungin Pak, a teacher of Korean language and culture.
A native speaker, specialist in methodology and linguistics of the Korean language was provided by the Korean international cooperation Agency (KOICA).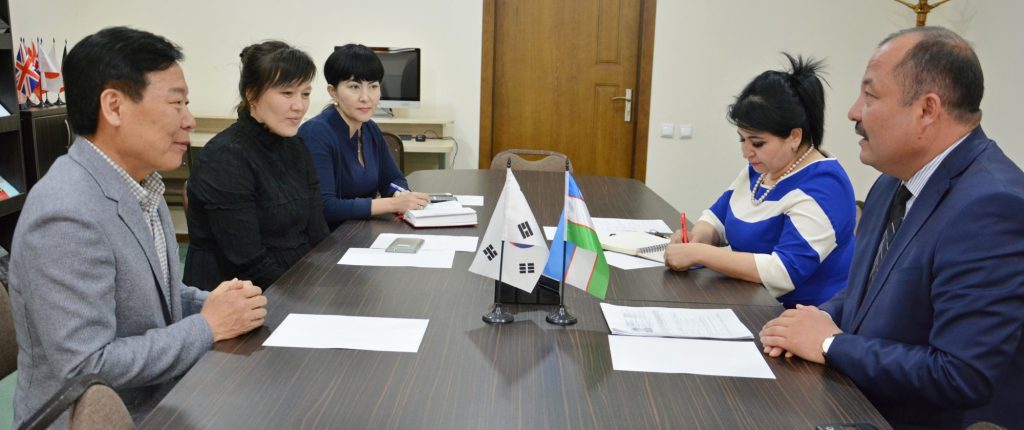 The parties discussed the issues for further promotion and development of teaching Korean as a first and second foreign language at the faculties of the University.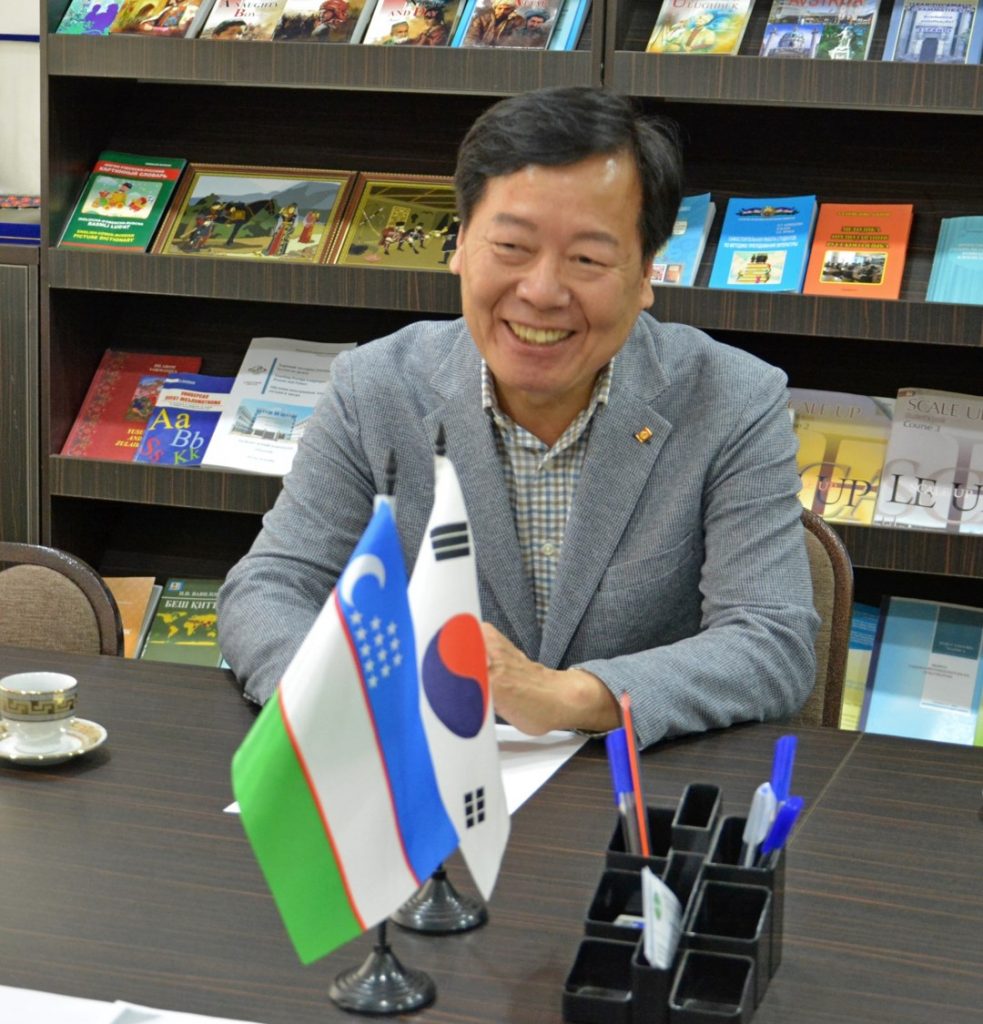 "We are glad to see you at our university Dr. Youngin Park. We are grateful to the Korean International Cooperation Agency (KOICA) for its support in providing university with highly qualified specialists in Korean, like you"— said rector G. Rakhimov, "There are all conditions, both for teachers and students. Our main goal is to teach students to foreign languages – oral, written and communication skills. We expect high results in working with students and with colleagues of the Department of Oriental Philology".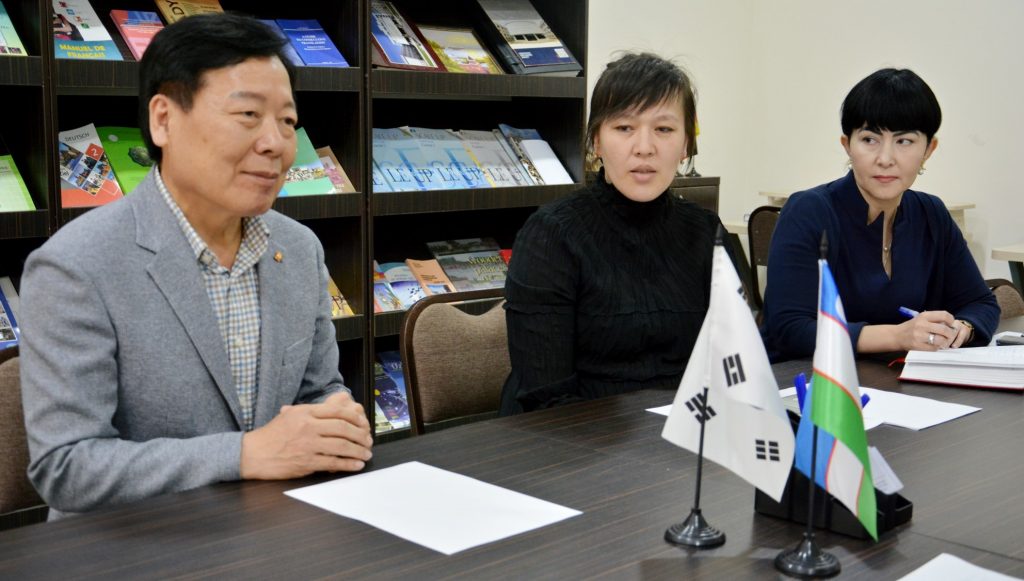 Youngin Park expressed his gratitude to the rector for the warm welcome and assured that he intends to work closely with colleagues from the department, raising the level of knowledge of students of the Korean language. Also, a specialist from Korea plans to hold master classes and seminars for the university teachers.