LEARN AT HOME HUB BY OXFORD UNIVERSITY PRESS/ STAY HOME!
March 23, 2020
1006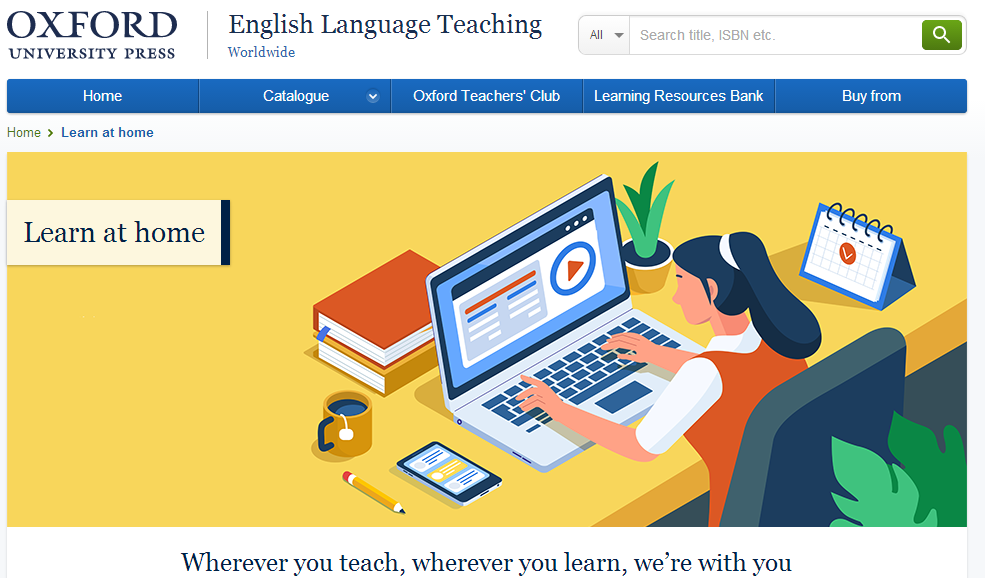 OXFORD UNIVERSITY PRESS have created a Learn at Home hub for English Language teachers, with everything from virtual classroom how-to, to well-being support, plus remote learning resources for parents and students.
http://www.oup.com/elt/learnathome
This landing page contains useful resources, tips and guidance for teachers, learners and parents who find themselves at home due to school closures.
Teachers: links to blogs with tips and guidance on teaching from a distance, links to course-related content that can be used for distance learning, PD, links to the Teacher Well-being

Learners: links to course-related content appropriate for home study, useful apps for home learning, tips and guidance on learning from home,

Parents: Link to Oxford Parents, apps to use with your children, tips and guidance on supporting your children's English Language learning at home.