CONGRATULATIONS FROM PRESIDENT SHAVKAT MIRZIYOYEV TO GRADUATES OF SECONDARY SCHOOLS
May 24, 2023
509
My dear children!
From the bottom of my heart, I congratulate all of you on receiving matriculation certificates and entering an independent life.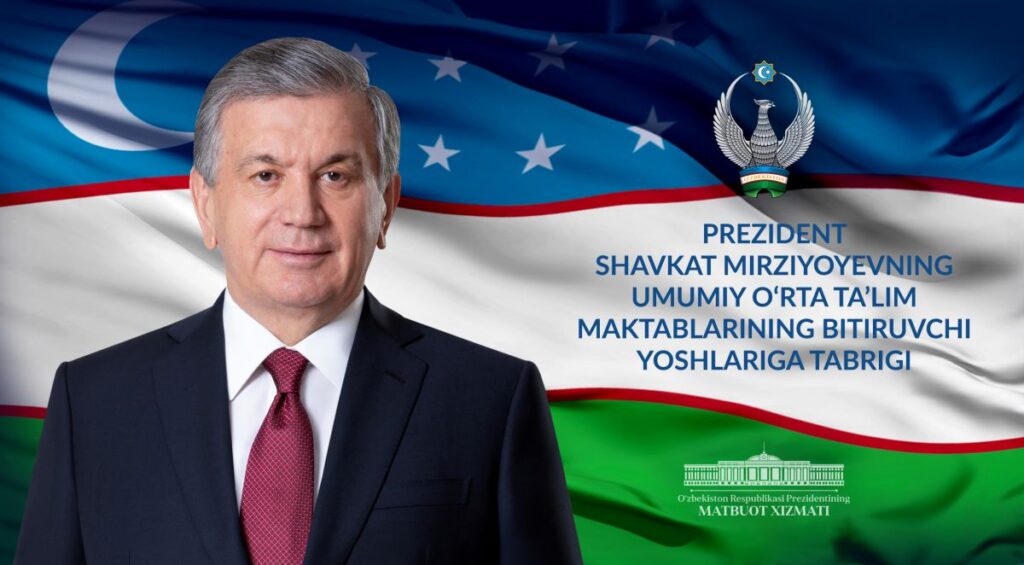 On this long-awaited day on May 25, the "last call" sounds in more than 10 thousand schools in the country, about 392 thousand boys and girls say goodbye to their native school and their favorite teachers. Over 12 thousand graduates complete the school with gold medals, and more than 2 thousand with silver, which undoubtedly gives the holiday a special, even greater solemnity.
This is a very joyful and exciting event not only for you, my dear children but, of course, for us – parents, teachers and mentors.
On the way to modern knowledge, mastering professions in demand, and finding a worthy place in society, you will find unlimited opportunities that are enshrined in our updated Constitution.
Undoubtedly, young people like you, striving to use their knowledge, talents and potential, to become worthy sons and daughters of the Motherland, are a golden fund, an invaluable asset of New Uzbekistan.
My dear sons and daughters!
Today, a period of national upsurge has begun in the development of our Motherland. As you know, we pay special attention to the development of the education system. In 2023, declared the Year of Human Care and Quality Education, we adopted a special State Program, implementing a set of measures designed to bring the development of the sphere to a new level and strengthen the role and status of teachers and mentors in society.
At present, there are more than 10 thousand state general education, presidential, specialized and creative schools in our country, many non-state educational institutions and schools in the form of public-private partnerships.