ENGLISH E-READER | THE BIGGEST ONLINE LIBRARY OF GRADED E-BOOKS
March 16, 2021
117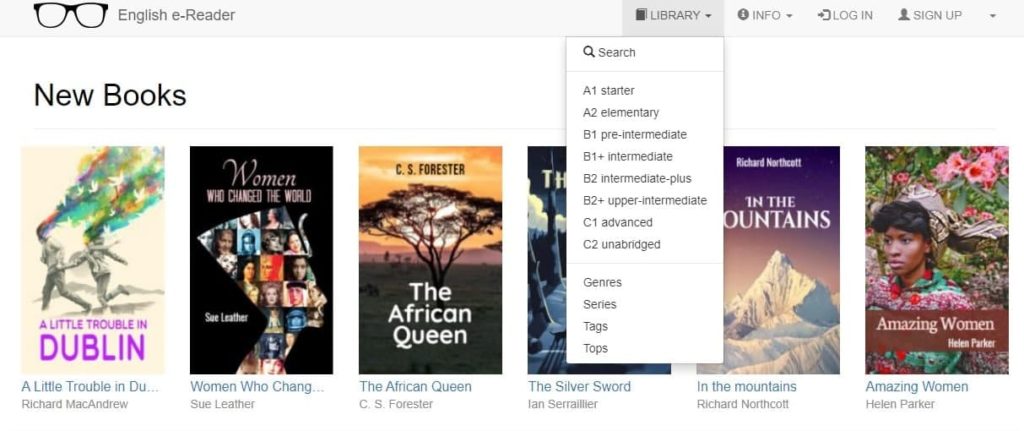 You can find plenty ebooks in different digital formats: epub, fb2, mobi, rtf, txt, as well as audio books in mp3 format.
You can download ebook in format you want or just read online for free.
Graded (sometimes called adapted) books are simplified classic books or written from scratch ones using simple English. Such books are graded by levels. The lower level – the simpler words and language constructions are used. Using graded books, you can enjoy reading without much effort and slowly increase your vocabulary.
If you have just started learning English, you should start with books from the first level – Elementary. But if you have been learning English for a while, you can try Pre-intermediate. If Pre-Intermediate books are too easy for you – try Intermediate and so on. At the right level, you should know most (95%) of the words on each page. When you know all of the words, it is time to move to the next level up.