The international scientific and practical conference "Teaching German in the Digital Era" has been organized by the Goethe-Institut in Uzbekistan since 2020.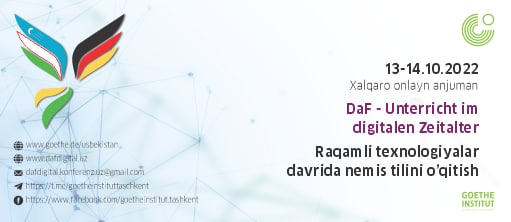 The purpose of the conference is to reflect the current topics and problems of modern pedagogy, and the presentation of the latest technical and educational achievements in the field of education.
The conference will present the results of the introduction of the latest research, as well as advanced foreign and domestic experience in the field of digital technologies in the process of teaching the German language at all stages of education.