THE MOBILE APP OF AN ELECTRONIC DICTIONARY HSK 5 WAS CREATED
January 6, 2022
540
The mobile application of an electronic dictionary was created at Tashkent State University of Oriental Studies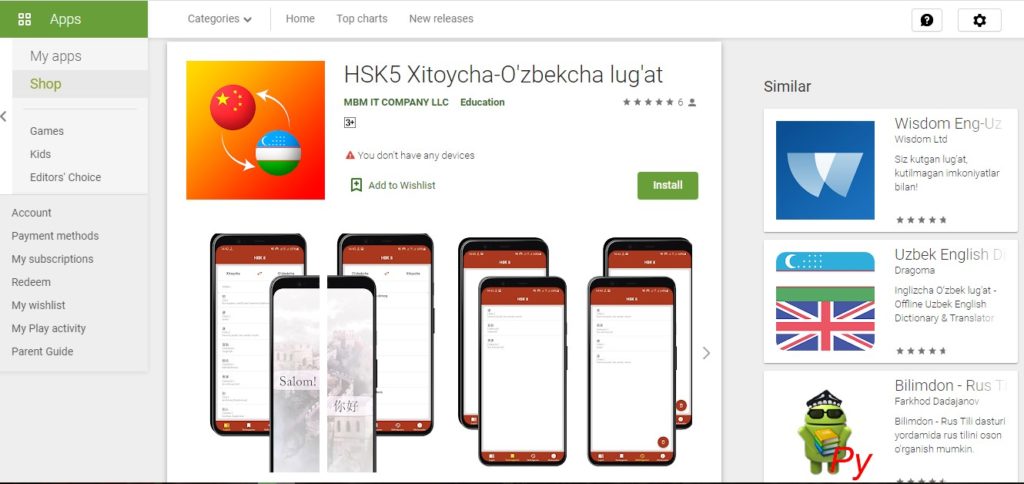 At the Department of Chinese Philology, TSUOS, led by the head of the department, PhD Nazarova Sayyora, the project of creation an electronic dictionary Chinese-Uzbek and Uzbek-Chinese for a mobile application based on the Android operating system was completed.
This dictionary has included more than 2500 thousand words used in the vocabulary of the HSK International Chinese Language proficiency exam. The peculiarity of this dictionary is that, it includes examples using new words, as well as demonstrating their grammatical affiliation.
The advantage of the Chinese-Uzbek and Uzbek-Chinese dictionary is that, it is free and has the function of storing in memory the words that were previously entered in the search. The development of the mobile application was carried out in accordance with the approved plan of the TSUOS on the development of modern media products and electronic educational materials, in order to implement the tasks specified in the President Order PO-4680 "Regarding measures to radically improve the training system and increase scientific potential in the field of Oriental studies."
The mobile application is available via the link.