THE NIPPON FOUNDATION * JACAFA FOUNDATION | EURASIA SCHOLARSHIP PROGRAM
March 16, 2023
725
JACAFA Foundation, as fully supported by The Nippon Foundation (TNF) has decided to grant scholarships to university students in Uzbekistan, Kazakhstan, Kyrgyzstan, Tajikistan, Azerbaijan and Georgia.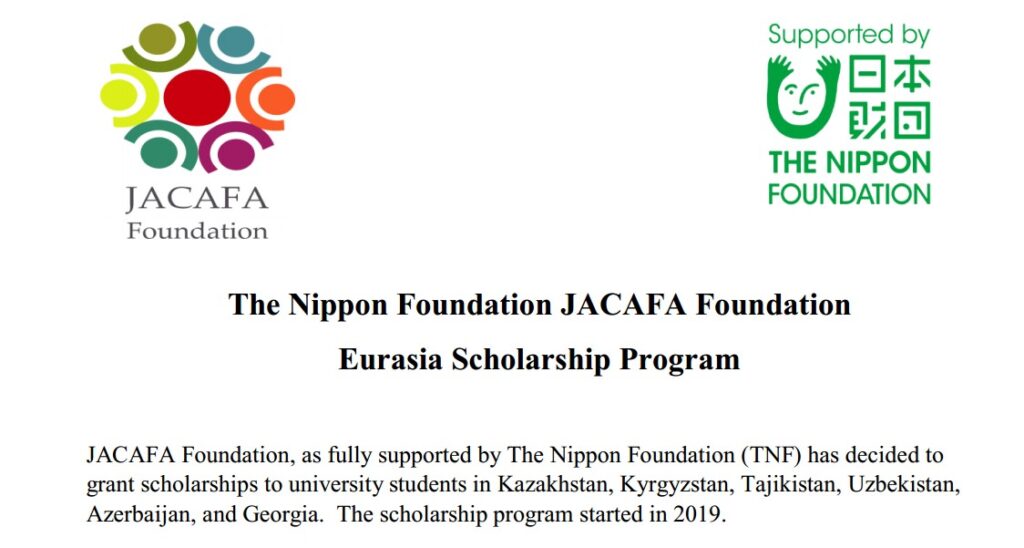 The scholarship program started in 2019.
Scholarship Duration: Up to 2 years, until the graduation in June.
The applicant is required to have a minimum GPA of 3.0 on a 4-point scale, or the equivalent. He or she will be required to maintain this average throughout the whole scholarship grant duration.
The applicant should have a firm and clear future professional vision regarding his or her career after graduation.