A CENTER FOR MALAY LANGUAGE AND CULTURE TEACHING OPENED AT TASHKENT STATE UNIVERSITY OF ORIENTAL STUDIES
May 26, 2023
367
On May 26, 2023, Professor Fariza Sham, Director of the Institute of Islamic Civilization of the University of Kebangsaan Malaysia, visited TSUOS.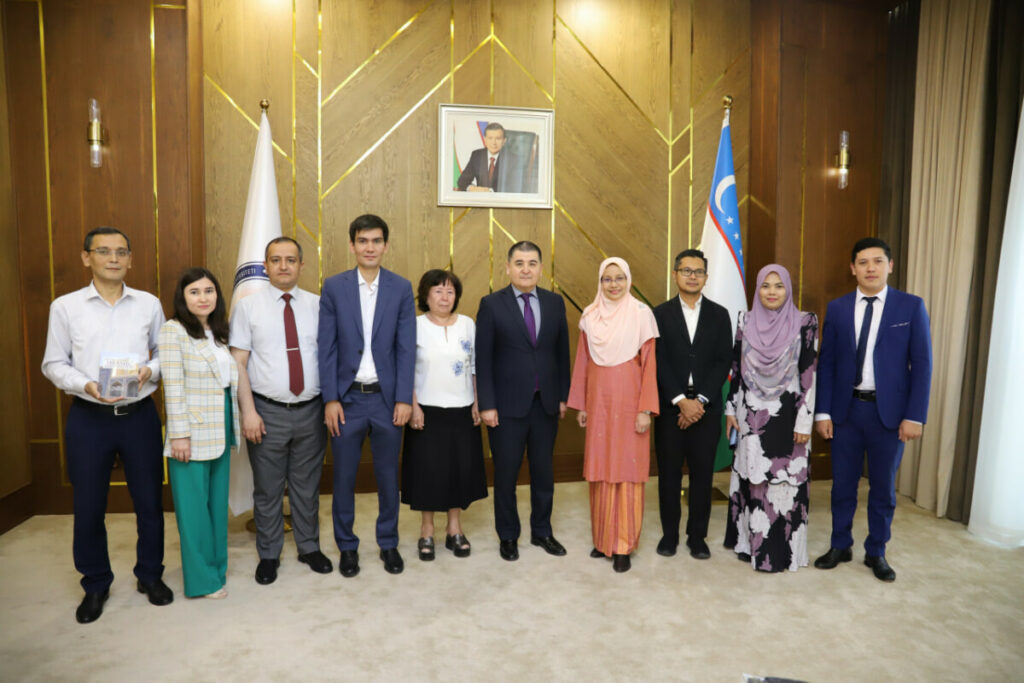 During the visit, Fariza Sham met with the rector of TSUOS G.Rikhsiyeva and held negotiations on bilateral cooperation.
Then, the opening ceremony of the "Center of the Malay Language and Culture" was held at the Tashkent State University of Oriental Studies.
Malaysian Islamic scholar Professor Fariza Sham held a scientific seminar for TSUOS students and young professionals.