THE RECTOR OF UZSWLU PROF. G.RAKHIMOV DELIVERED A LECTURE TO THE STUDENTS OF THE UNIVERSITY OF TOYO (JAPAN)
November 21, 2019
666
For further development of the mutual cooperation between the Uzbekistan State World Languages University (UzSWLU) and the HEI's of Japan, on November 20, 2019, the delegation of UzSWLU headed by rector prof. G. Rakhimov visited Toyo University in Tokyo. During the visit, rector G.Rakhimov delivered a lecture on the topic "Relations between Japan and Uzbekistan: the diplomacy of the XXI century on the new Silk Road".
During the lecture, over 100 students and teachers of one of the largest universities in Japan had the opportunity to get acquainted with the history of relations of two countries, prospects for cooperation in the educational sphere, as well as the results of reforms carried out within the framework of the "Action Strategy for Five priority areas of development of the Republic of Uzbekistan in 2017-2021".
Apart, a meeting was organized with students of Toyo University studying the Uzbek language. Japanese students showed great interest in learning Uzbek language and culture singing songs in Uzbek.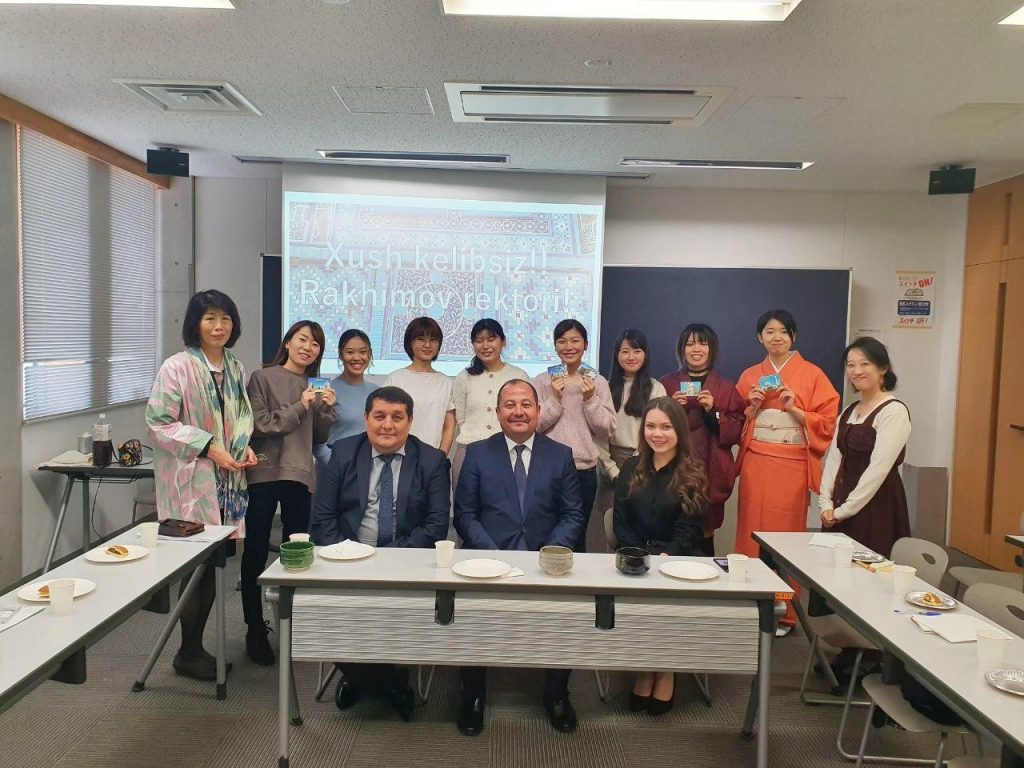 An agreement on the Organization of Pedagogical Practice of 12 Japanese students in UzSWLU during March 2020 was reached.
During the meeting, a Partnership Agreement was signed between the two universities. Now partner universities will cooperate in the field of the exchange of students, teachers, joint research, participation in conferences and other educational activities.
Vice-rector for International Relations K. Takahashi, Dean of the Faculty of Philology Prof. E.Yaguchi, Coordinator of the International Department N.Hirahata expressed confidence that this agreement will raise the current cooperation between universities to a new level and will contribute to the further rapprochement of two countries.