Qatar University supports a wide variety of scholarship recipients each academic year in order to attract highly qualified students. The academic scholarships are awarded based on academic merit and scholarly achievement.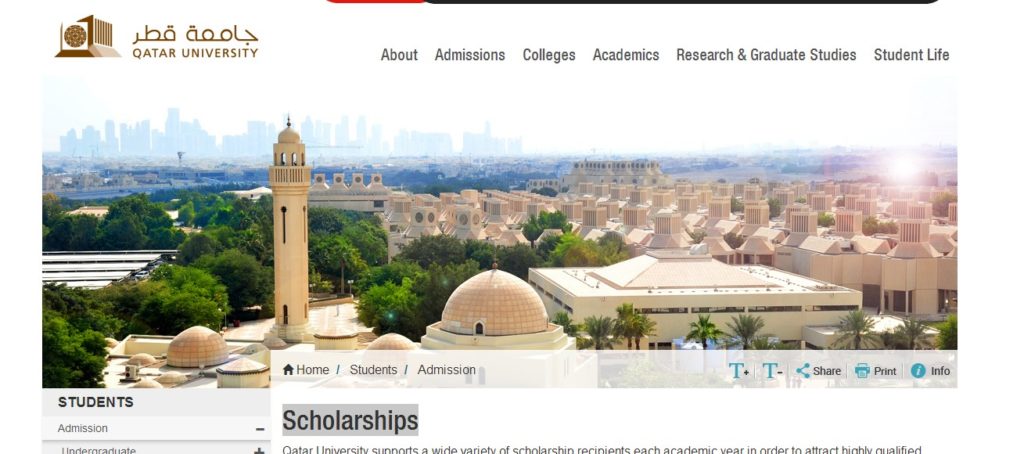 Qatar University offers types of scholarships annually to attract qualified students, provided that they meet the requirements of each scholarship and submit the required documents.
New students can apply for a scholarship through the Admission Application System.